Imoby is hét acquisitiemiddel voor de autobranche en automotive sector. Wij bieden onder andere mobiele websites voor te koop staande objecten, inclusief interactieve totaalpagina's voor elke dealer of makelaar
A voice against the rule of closing street photography in UK.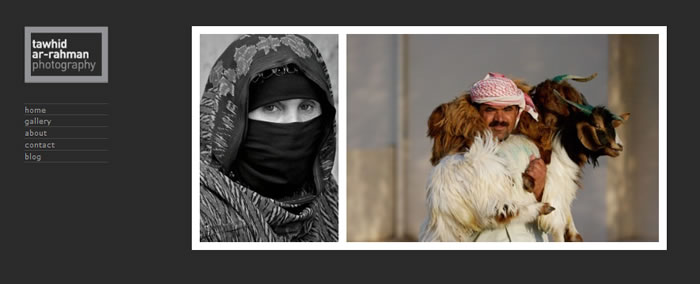 url :

www.tawhidarrahman.com

Country :

UK

Type :

Portfolio photography website

Tech :

CSS, HTML, PHP, MYSQL, CODEIGNITER, JAVA SCRIPT
Photography website of promising photographer from U.K. If you're interested in any of the photographs on this website or wish to contact with the photographer to discuss an assignment, please write to him or call him by visiting this website. He is available for assignments worldwide.
The site scoured the web for the most outrageous easy money opportunities, then compiled and rated them so user can start earning silly money in minutes!
Technology Used:- CSS,HTML,PHP,MYSQL,CODE IGNITER
The yacht charter and harbor cruises offered by Charleston Charter and Yacht are perfect for harbor tours, weddings, custom charters, parties, corporate events, business meetings, and overnight accommodations. Private, personalized yacht charters for small, intimate groups are memorable, and are available for a variety of occasions.
Technology Used:- CSS,HTML,PHP,MYSQL,JAVA SCRIPT, CODEIGNITER