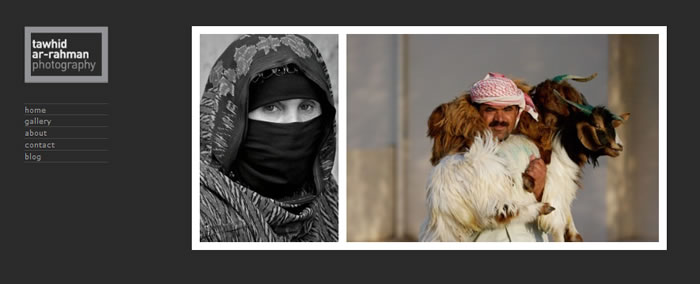 url :

www.tawhidarrahman.com

Country :

UK

Type :

Portfolio photography website

Tech :

CSS, HTML, PHP, MYSQL, CODEIGNITER, JAVA SCRIPT
Photography website of promising photographer from U.K. If you're interested in any of the photographs on this website or wish to contact with the photographer to discuss an assignment, please write to him or call him by visiting this website. He is available for assignments worldwide.