What is PDF Submission
PDF (Portable Document Format) submission is the process of sharing your PDF file to different document sharing websites to get high quality targeted traffic to your website. It is also a very popular medium of online marketing. Usually companies submit their profiles, brochures, articles, press releases to different high traffic and Page Rank document sharing websites to get online exposures and clients.
Many people do not realize that search engines are now able to crawl/read the content of doc or PDF files.  And this is why PDF submission is now one of the most powerful and effective off page search engine optimization techniques.
Since domain authority and page rank of most of the old document sharing websites are very high, links from these websites are very powerful. If your PDF/document is well written for readers and optimized for search engines then you will see very fast result in your traffic and search engine rank positions (SERPs). But you must have a clickable hyperlink in your pdf/document to get the link back to your website from those high PR document sharing websites.
PDF Submission Service
$49.99 or 4000 BDT
35 Very High PR (9-4) Document Sharing Websites
All Unique IP and Domain
100% Guarantee Manual Submission
35-100 Very High Quality Backlinks
Very High Domain Authority & Link Juice
Popular White Hat SEO Technique
Panda & Penguin Safe Technique
Mix of Do-Follow & No-Follow – Natural Backlinks
Non-English languages Accepted
All Live And Approved Backlinks
Detail .xl Report
Delivery in 10 Working Days
100% Satisfaction Guarantee
top
Why RootAxis
And when it comes to high PR document submissions task just let us do it for you –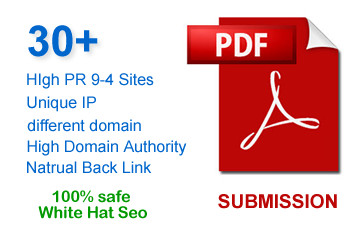 Manually Done: We will manually upload your pdf/document file.
35 Website Submissions: We will submit your pdf file to top 35 unique document sharing websites.
Highe Page Rank Websites: Minimum page rank (PR) of our document sharing sites will be 4 and maximum 9 (PR9 – PR4) like –

Issuu – PR9
Scribd – PR8
Docs.Google – PR8
Box – PR7
DropBox – PR7
DocsToc – PR6
KeepAndShare – PR6 And another 28 high PR document sharing websites.

Non-English Language: Your document can be in any language but hyperlink must be in English.
.PDF or .DOC: You can submit either .pdf file or .doc file and we will convert it to proper document format for the submission.
DoFollow-NoFollow Mix: To keep all backlinks natural & SEO friendly we will create some do-follow & some no-follow backlinks.
Detail Report: Complete report will be provided in excel sheet (with live links).
Turnaround Time: Total job will be done within 10 days.
Requirements
Provide Document: You must provide us your pdf/document file or you can order us to create a pdf file for you.
300+ Words: Your pdf/document must have minimum 300+ words. But we recommend 500+ words with minimum 2 related images.
Not More Than 3 Links: For better SEO result do not include more than 3 hyperlinks in your document. 2 back links are recommended.
URL: You must provide your website URL or ULR that you want to promote.
Title: You need to provide a title for your document/pdf.
Description: You need to provide a short description for your document.
Keyword: Please do not forge to provide us keyword. 3-5 keywords work best.
No Adult Content: We do not accept ADULT, GAMBLING or PHARMA websites. So please don't order for those types of websites.
Mix of Do-Follow & No-Follow Backlinks.